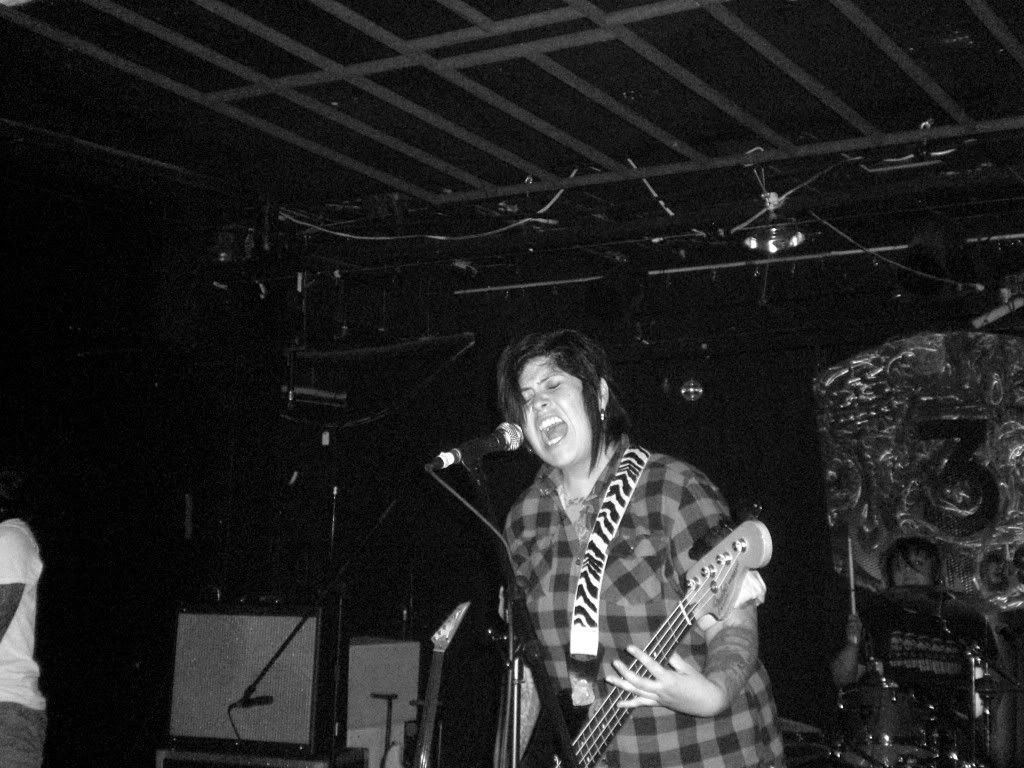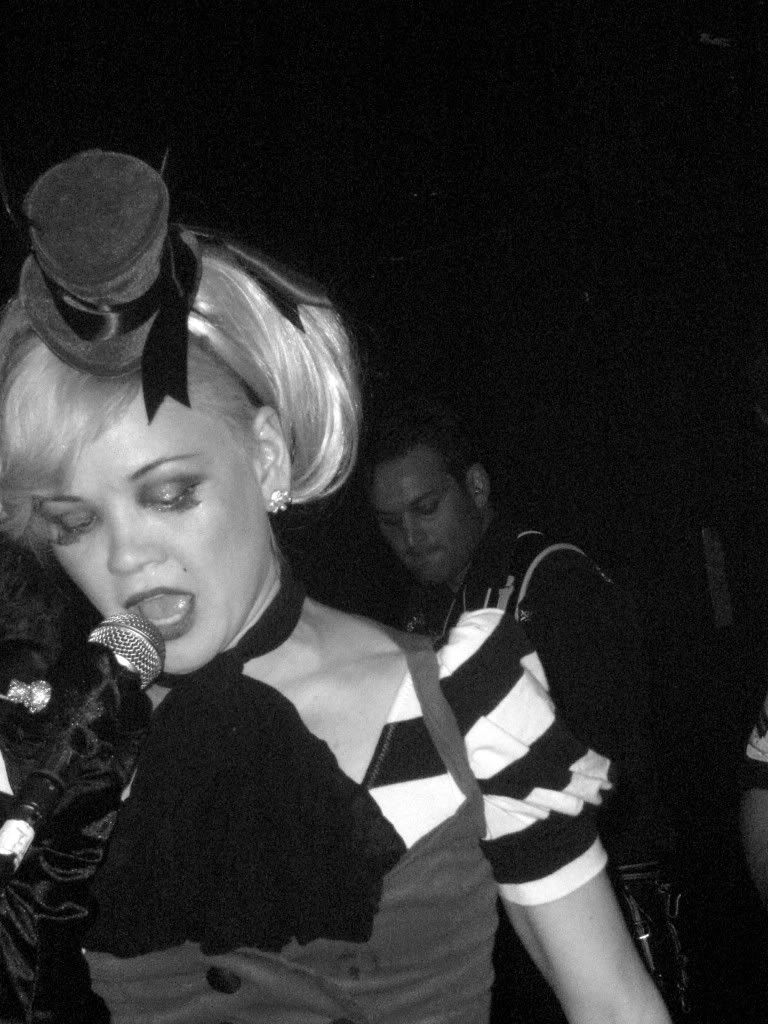 I have very infrequently visited the 3 Kings Tavern, ususally because the bands that play there are not bands that I would be very interested in seeing (as talented as they may be, we all have personal preferences). I was invited to come see
Girl in a Coma
last Monday. I was a little turned off by their name, thinking it would be a hard rock, screamo band singing about topics I don't really care to discuss, so I checked out their myspace page and found their stuff to be pretty good, and definitely not what I had expected. They have this southern rock and roll inspired indie rock style to them. So I went and checked out their show.
I have this bad habit of showing up well before the music actually starts. Sometimes it's my fault, sometimes the openers couldn't make it, etc. This time was my fault, and as I sat and drank my obligatory I-showed-up-too-early-to-not-have-a-drink drink I observed the crowd and was a little confused. There was quite the mix of people. I hadn't checked out the rest of the bands so I didn't know what to expect, but I had assumed they would be similar to GiaC. I began to question whether I'd showed up at the right place at the right time, because the hardcore punk kids didn't really fit in with the music I associated with GiaC.
The first band, the
Blackouts
, opened the show. It was their first show, and it was a little rocky, as to be expected, but I think they made a fair effort. I have a hard time criticizing them because it was their first show, and that just seems dumb to criticize them at this point. I hope they keep it up, because, while they looked very nervous, they also seemed to have fun, and that's what it's about.
The second band,
Miss Derringer
, was a trip, to say the least. They had this Murder By Death sort of style to them, but more toned down and centered on Rockabilly ... maybe. It was kinda goth country too. I'm kind of out of my element on this one. They were touring with Girl in a Coma, and I have to say I've rarely seen such a professional-minded band. They had their show expertly planned, with little down time between songs. Never a note misplaced. I can't not mention the fact that the band's lead singer, Liz, did make me feel a little awkward. A fabulous singer, and a very attractive woman, but her outfit and stage manner reminded me of Shirley Temple, hand gestures and all. While very stylized and impressive, I felt a little awkward because, well, what I got out of it was her trying to sexualize the image, and when she innocently batted her eyes and put her hands on her hips, I couldn't help but feel like a sleaze looking at her. Maybe that was the point, to make a statement about the male gaze, but I also got a feeling, from looking at the rest of the audience, that I was alone in my awkwardness. The music was flawless however, and her voice was, again, terrific.
Miss Derringer - Black Tears
Miss Derringer - Unchained
Miss Derringer - Death By Desire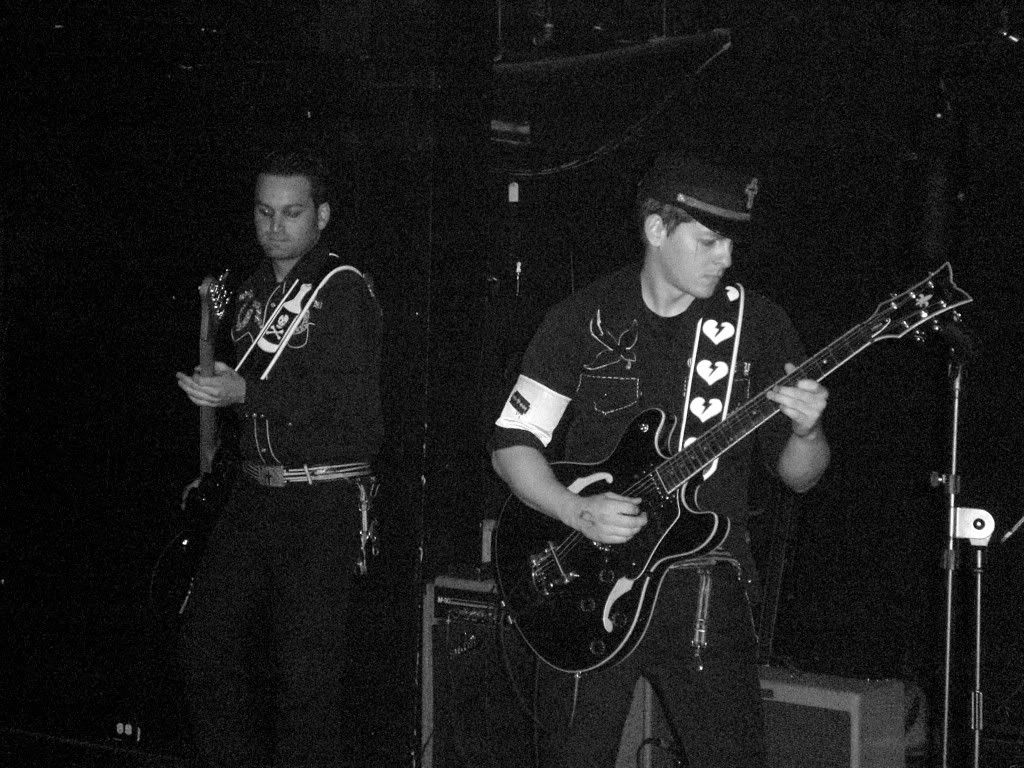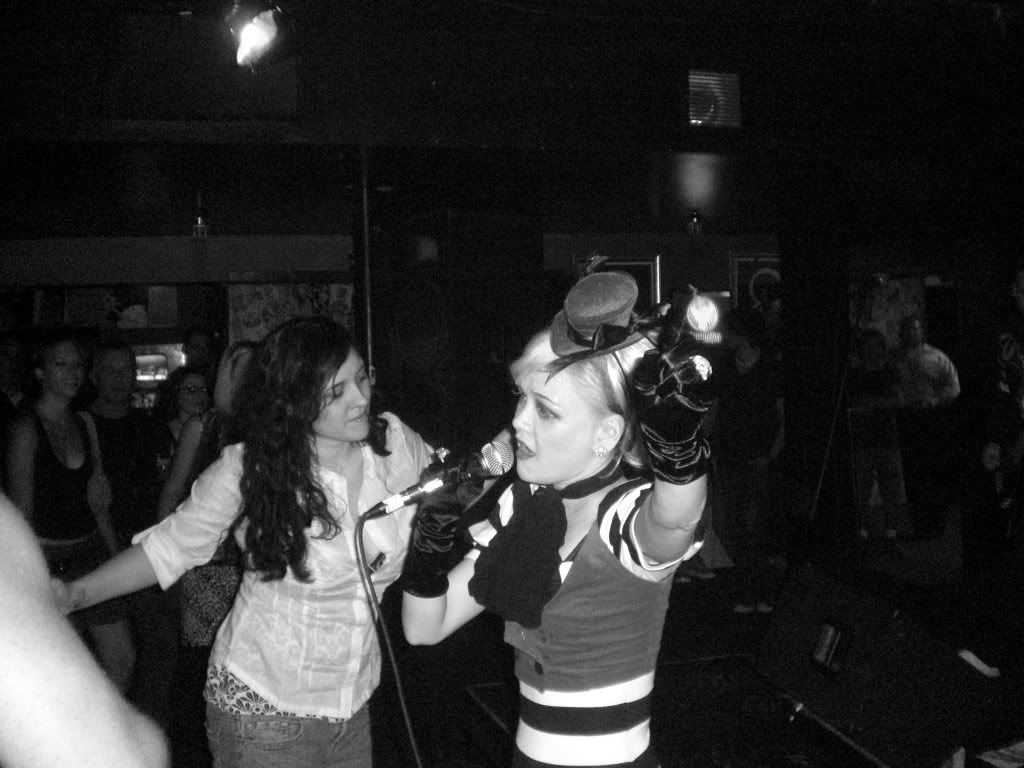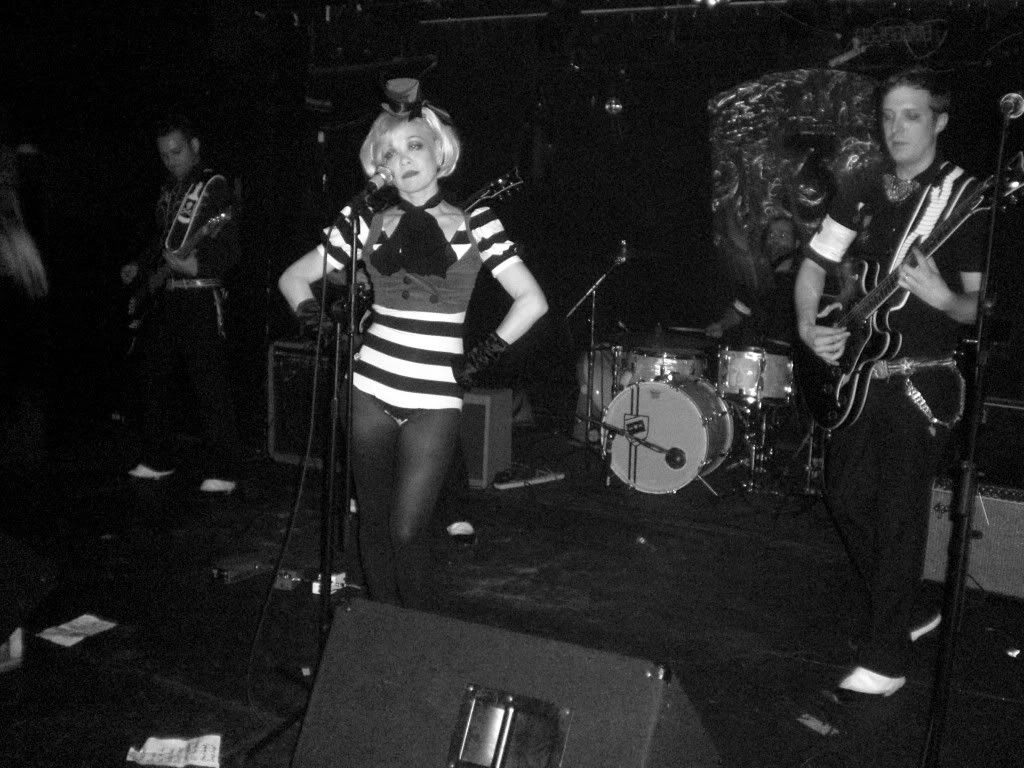 Then, awkwardly, there was a burlesque show. At the 3 Kings Tavern, every Monday night, there is an old fashioned burlesque show, and, since that night was Monday, the women of Girl in a Coma allowed some girls to do their thing before GiaC took the stage. My friend Traci is one of the fine and talented ladies that performs on a near-weekly basis, and I have to say she did a stand up job, as did the rest of the ladies. I also feel I need to mention that I was hella awkwarded out watching everyone other than Traci, because I'm not one for watching women take their clothes off on stage. That's just not what I dig. Strangely, I was most comfortable watching Traci, because, I guess, I knew that she wasn't doing it for strange reasons, she was doing it because she is a damn good dancer and loves to do it (the same goes for the other ladies, but I don't know them personally, so it's just not the same), and it was fun seeing her do what she loved to do. (there will not be any pictures of this because, well, I didn't feel comfortable taking pictures of women taking their clothes off. I also wouldn't feel comfortable posting them on this site. Just not how I roll)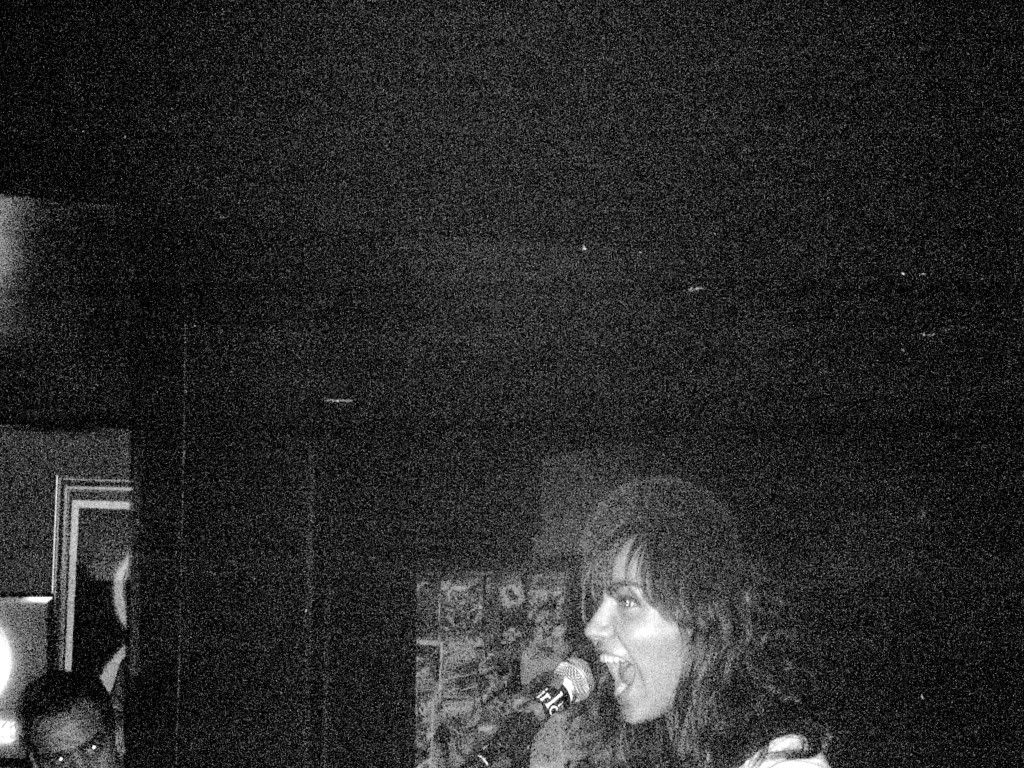 Aaaanyway,
Girl in a Coma
took the stage after the 6th performer, and barely did a sound check before blasting into their first song. Southern Indie rock. I swear to god this is what I got out of this. At times I felt a Someone Still Loves You, Boris Yeltsin influence, and others, of all things, Clap Your Hands Say Yeah. Comparisons of Regina Spektor's voice and Nina's would not be too far off. You could tell that someone in these ladies' families owned a few Hank Williams albums and played them when the ladies were younger. The beats were hip, the bass lines were sexy, the guitar was raw as hell, the vocals strange but accessible, the backing vocals pure heaven. It was dead on, save for the obvious rockabilly influence, but
no one else seemed to realize they were listening to Indie rock
. The punk rock kids in the leather jackets and the mohawks, god bless em, were clueless ... it seemed. Maybe they were in on the joke. I think that it's that Girl in a Coma's music is just so catchy and the women behind the instruments are so talented that even the punk rock kids can't help themselves. The confusing thing is that GiaC seem to be dressing to the punk rock image as well, so I'm just confused as to what the heck is going on. As far as indie rock goes, not the most mind blowing stuff, but I honestly don't believe that's what they're going for so I'm not surprised. As far as what they're going for goes ... I haven't the faintest idea as to how they measure up, because it's not my field. They closed with a cover of Creep by Radiohead. Take from that what you will.
Girl in a Coma - Clumsy Sky
Girl in a Coma - Blue Christmas