Don't judge these awful pictures, I couldn't get any closer, even with the photo pass (I don't push people out of the way)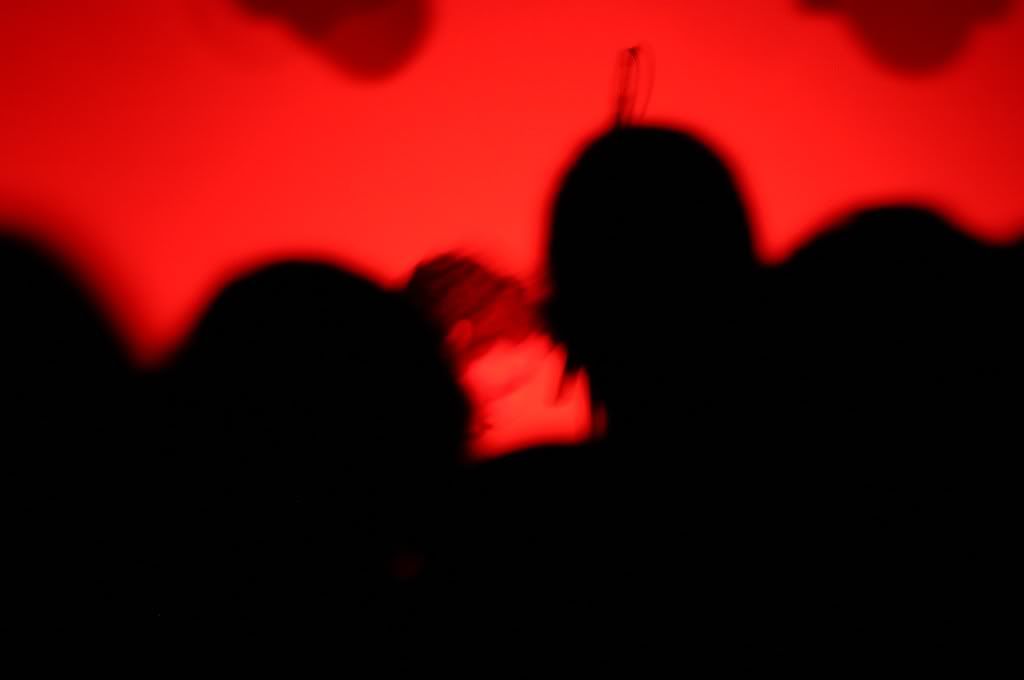 By the time I got to see one of my most anticipated groups of the whole Festival, The Antlers, the room was all ready
packed
. This would be the set that started the trend that the rest of the weekend followed:
You couldn't see any of the bands on the two inside stages unless you got there a good 20 minutes before their set.
This was the biggest bummer of the weekend, even more so than the rain and the cold. Anyway, I got there in time to hear a few songs, all of them expertly crooned. Absolutely terrifically executed, The Antlers were one of the bands that I heard people referencing for the rest of the weekend, including a few band members and staff. There were tears in my eyes as I left to see the rest of the festival.
The Antlers - Kettering